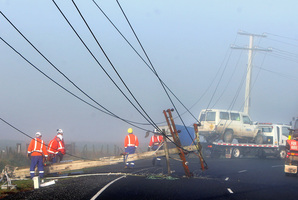 Electricity is still not connected at 2,500 homes in rural Canterbury.
Wild winds which lashed the region last week left up to 28,000 homes without power.
Orion's chief executive Rob Jamieson says it will be a few more days before all customers are back on the grid.
He says progress is slow because the repairs take a few hours to fix, but only put a handful of customers back on.
Mr Jamieson says every available crew is working to get things up and running as quickly as possible.