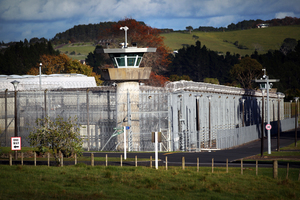 A maximum security prisoner is in a Status 1 condition with life threatening injuries following a stabbing at Auckland's Paremoremo prison this morning.
Police say the incident started just before 10am when three inmates attacked one other in a cell.
The fight spilled out onto the landing of the cell block where a second inmate was also assaulted.
Both victims received a beating and were stabbed with home made weapons.
The attack ceased when prison officers intervened.
The first victim received a serious stab wound to the neck and was taken to Auckland hospital. He remains in a serious condition.
The second victim received first aid at the prison for less serious injuries.
The three inmates responsible for the attack have been identified and secured.
Detectives are continuing their enquiries before making a decision on any charges.
- APNZ