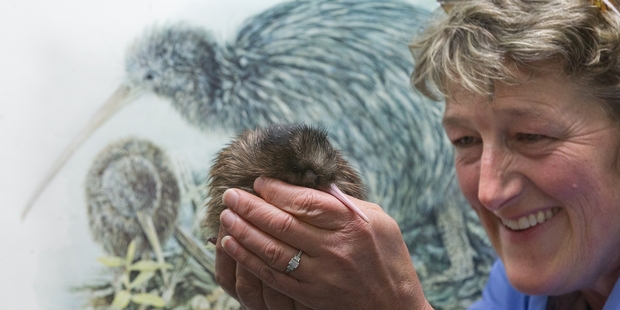 Kiwi hatching season has begun for the Kiwi Encounter team at Rotorua's Rainbow Springs.
The tourist attraction celebrated the birth of a 298g chick which emerged from its shell on Monday morning.
The egg arrived in June and is the first to hatch from a batch of eggs that were transported from the East Taranaki Environment Trust.
Kiwi Encounter husbandry manager Claire Travers said it was always exciting when hatching season started.
"The most rewarding part of the job is seeing the public come face to face with these special birds and realise that they can play a part in ensuring their survival," she said.
Last season the team managed to successfully hatch 118 eggs - 114 from the wild and four captive ones. This season Ms Travers hoped to see even more birds hatched.
"Our Kiwi Encounter team have had a good break and are all ready for the new arrivals.
"We can't wait to share another season with the public and then see these kiwi released into the wild boosting our precious wild kiwi numbers."
The new arrival will shortly be joined by two more chicks from Maungataniwha in Napier.
The eggs were delivered to Rainbow Springs last week and were now being incubated and expected to hatch within the next five to 15 days.
For more articles from this region, go to Rotorua Daily Post