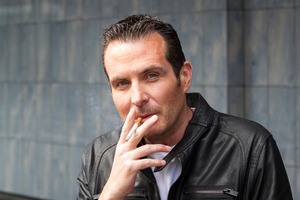 The Wero quit smoking competition challenges teams of 10 from workplaces, sports clubs, churches and marae the length of New Zealand to quit smoking together, win prizes for a charity of their choice - and avoid the humiliation of elimination from the contest.
What is the final straw that could help your friend or family member quit smoking?
It differs for each smoker. For some, it is the embarrassment of looking and smelling bad. For others, the debilitating expense, $18 a day, $120 a week, $6000 a year. For many, it is a devastating health collapse or the realisation that they may not see their children grow up.
Now, there is another reason. Don't laugh. But quitting could - almost - be fun.
Quitting smoking is a numbers game. About 18 per cent of adult New Zealanders smoke, and they use more than 1.5 million kilos of tobacco every year. Most smokers puff between six and 20 cigarettes a day, and will save more than $4,000 a year by quitting.
But the bad news is that it will take them, on average, 14 attempts before they succeed in giving up. So why not embrace the numbers? The Herald on Sunday is encouraging hundreds of Kiwis to join a gameshow-style quit-smoking contest in which they compete in teams to quit over the course of three months.
If you have friends or family who smoke, you can encourage them to put together a team and join up. Already, 70 teams of 10 people have joined.
The teams will compete to stay off the baccy every week, and we'll tally up how much they're saving on cigarettes every week. The contest organisers at the University of Auckland, Wero, will donate $5,000 to the winning team's charity of choice.
Such competitions have been proven to be effective. Two out of three participants will succeed in quitting in the short term, and up to 20 per cent will be clean a year later.
That may not sound high - but as most smokers will discover, going it alone is far harder.
The Wero/Herald on Sunday quit smoking competition runs until November 30 - and on the Game of Life graphic above, we'll be updating the teams' progress in quitting every weekend until then.