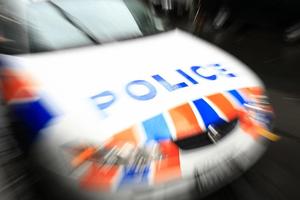 A woman killed in a collision with a school bus in Taranaki yesterday was a young German national.
Larissa Amelie Sirch, 20, had been working in New Zealand.
A 6-year-old girl who was a passenger in the car when the crash occurred, near Ball Road Upper, between Hawera and Patea, is now in a serious condition after being airlifted to Wellington Hospital last night.
Ms Sirch's death has been referred to the coroner, police said.
An investigation of the scene is on-going and police are in the process of speaking to witnesses.
The Serious Crash Unit will examine the bus and car involved in the collision today.
Of the 30 students on the bus, a 15-year-old boy with leg injuries and the 63-year-old driver were taken to Hawera Hospital with minor injuries.
The bus was carrying students from Hawera Intermediate School, Hawera High School, St Joseph's School and Tawhiti School to the Kakaramea and Patea areas of southern Taranaki.
The students were expected to be back at school today.
Passengers yesterday described how the collision caused the bus' windscreen to shatter and the vehicle to fill with smoke.
It is understood the car was pinned under the bus as a result of the crash.
Passenger Kelly Clark, 17, told the Herald how students - some as young as 7 - screamed and cried when the southbound bus suddenly swerved onto the side of the road.
Many had bleeding heads from hitting the seats in front.
"We all thought we must have lost a wheel because we ended up in the gutter,'' she said. "Then we smelt something really funny like smoke and all the kids in the front started crying and screaming.''
Kelly, who is in year 12 at Hawera High, said many of the students hurrying to leave the bus saw the woman's body slumped in the car.
"As we got off the bus, because we all went in front of the bus, we turned to look out onto the road and we all just saw the lady in her car and then everyone just ran and everyone just started crying, it was quite scary.''
She said the older students took the younger ones away from the bus and tried to calm them down. "There were quite a few children bleeding and everyone had really bad heads, sore heads. We had to calm them down first and then I got them all away from the bus so they didn't have to see anything, I just sat them down and comforted the ones that were really terrified.''
A 15-year-old boy with leg injuries and the 63-year-old bus driver were taken to Hawera Hospital.
Police are investigating the collision.