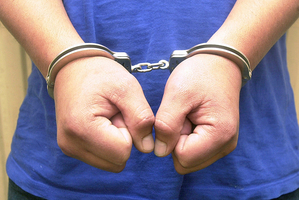 A man who allegedly threatened to detonate a homemade bomb at his Napier address last month appeared in court yesterday and was granted interim name suppression.
He has been charged with intending to cause a significant disruption to the activities of the civilian population of New Zealand after threatening to detonate a bomb which would be likely to create a risk to the health of members of the public, namely his neighbours, and cause major property damage, namely to residential buildings. He has also been charged with assaulting another man using a knife as a weapon.
Yesterday in Napier District Court he appeared in front of Judge Bridget Mackintosh and did not enter a plea. He was remanded in custody to appear again next week where name suppression will be re-addressed.
About 50 occupants of surrounding homes were evacuated at midnight on the night of August 29. No bomb was found and the man was referred to mental-health services.
For more articles from this region, go to Hawkes Bay Today