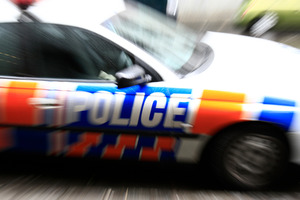 A group of men allegedly involved in a violent west Auckland home invasion used a handsaw and a shot gun against residents, police say.
Michael Ivan Pope, 23, and Shayden Murphy, 20, were tracked down by police in relation to the incident after more than two months of investigations.
Detective sergeant Steve Salton of Waitakere Police told APNZ the two men were part of a group who arrived at a Glen Eden address on the morning of Friday 7 June.
They were looking for someone who was not at the address, Mr Salton said.
After being greeted by an occupant of the house, one of the members of their group used the barrell of a gun to force his way into the home, he said.
A shot of rounds was then let off inside the home, at which time all three people inside have "taken off", Mr Salton said.
Two of the residents fled upstairs and tried to hide in a bedroom - however they were allegedly chased down by two attackers.
"Another occupant from the address has been attacked by another male carrying a hand saw," Mr Salton said.
The occupant received cuts to his body, but has since recovered.
Police believe it was Pope who used the handsaw during the attack, Mr Salton said.
Murphy and Pope were found by police on Friday after a search warrant was executed at a Waihi home.
All the offenders were from Waihi. Police were still in the process of interviewing a third man who was believed to have wielded the gun in the attack, Mr Salton said.
Pope and Murphy, who appeared in the Hamilton District Court on Friday, are facing a raft of charges, including aggravated burglary, in relation to the incident.
They are also facing kidnapping charges after it was revealed they forced another man into their car before the incident occurred, Mr Salton said.
The man, who was at a Parnell address, managed to escape after the offenders left the Glen Eden property.
Pope has been remanded in custody and is due to reappear at the Waitakere District Court later this month.
Murphy, who was remanded on bail, is also scheduled to appear in court later this month.
APNZ tf gf
- APNZ