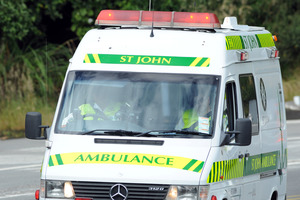 Police are convinced the two men who carried out a "serious and abhorrent" attack an 84-year-old man in his home live close to their victim just north of Te Kao.
The attack occurred on Thursday night sometime between 1am and 5am, but most likely about 3.30am, at an isolated house 65km north of Kaitaia. The man needed hospital treatment for his injuries.
Senior Constable Tracee Knowler said a struggle ensued after two intruders pushed the man up against a wall, possibly dislocating his shoulder. They demanded alcohol, but left empty handed when they found he had none.
The man managed to raise the alarm by knocking on a neighbour's door about 5am. He was taken to Kaitaia Hospital for treatment.
Ms Knowler said she was confident the man's attackers lived in the area and urged anyone with information, even if it was at this stage just a rumour, to call her at the Houhora station on (09) 409 8822. The attack on an elderly man was "serious and abhorrent".
"This is a tragic thing to happen at any age, let alone to someone who's aged 84," she said.
Meanwhile Ms Knowler, New Zealand's northernmost police officer, has used Facebook to track down three drivers responsible for a series of donuts and burnouts outside Houhora Big Game and Sport Fishing Club.
After seeing the mess on the main road outside the club's tidy grounds she appealed to the public for information via the Houhora police Facebook page. It is understood she was sent more than 20 photos of the incident, which occurred during a private daytime function on August 24.
The three drivers handed themselves in rather than wait to be tracked down. Each has been fined $600 for operating a vehicle in a manner liable to cause injury, damage or annoyance.
Ms Knowler commended the drivers for contacting her rather than making her waste time and energy looking for them.
For more articles from this region, go to Northern Advocate