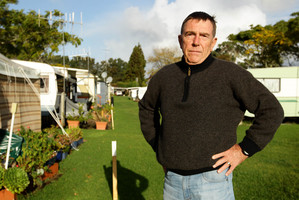 A group of Mangawhai residents have been granted permission to take their council to court over rates hikes for a new sewage treatment plant.
An application by the Kaipara District Council to dismiss the case has failed and it will go ahead, Justice Paul Heath of the High Court has decided.
A hearing date has not been set.
The residents' gripe goes back to August 2005, when the Kaipara District Council announced it was borrowing more money to build a new sewage treatment plant at Mangawhai.
The Mangawhai Ratepayers' and Residents' Association believe the rates levied to meet the cost of the project's borrowed costs were unlawful.
Last year ratepayers rejected a proposed 31 per cent average rates rise to tackle the $80 million debt. The council has the highest net debt per head of the country's 67 territorial councils.
The Government has brought in financial minders to oversee the council, which is under investigation by the Office of the Auditor-General for how the cost of a sewerage scheme at Mangawhai blew out from $11 million in 1999 to $62 million, creating most of the council's debt.
Northland National MP Mike Sabin introduced a local bill into Parliament in June which aims to retrospectively validate the illegal rates.
- APNZ