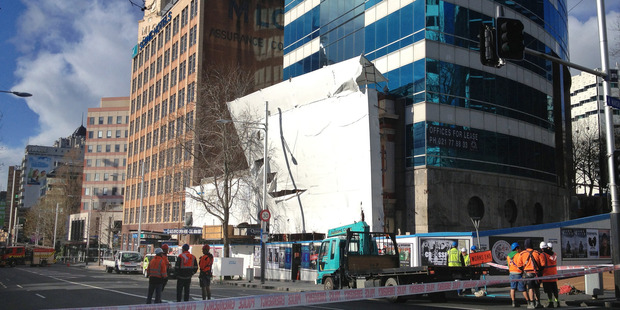 Strong winds are suspected to be behind a scaffolding scare which closed off a section of Auckland's Queen Street this afternoon.
Queen Street was shut between Mayoral Drive and Wakefield Street around 3pm after scaffolding around the eight-storey Mayoral Tower became unstable.
Three fire crews were dispatched, including a specialist cherry picker vehicle, to secure the danger.
A Fire Service spokesman said strong wind gusts may be behind the scaffolding "pulling away from the facade and becoming unstable''.
"We're working with the building's management on the best way to secure it,'' he said.
Auckland Transport said the street would be closed until around 5pm.
City LINK and Airbus services are being diverted via Wakefield Street and Mayoral Drive.
Motorists and pedestrians have been advised to avoid the area.
- APNZ