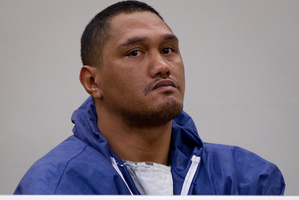 The man accused of assaulting elderly women in their homes at first refused to confirm his identity during a court hearing this morning.
William John Murphy, 36, at first refused to confirm his identity when he appeared from custody via video link in Auckland District Court.
When Judge Josephine Bouchier asked him to confirm that he was William John Murphy he said 'No', and asked whether he could ask the judge a few questions.
She replied: "No, I'm asking the questions. Are you William John Murphy?''
"No,'' he replied.
He denied he was Murphy one further time before adding: "I hold the title of Rangatira Wiremu John Murphy.''
Earlier Murphy's lawyer, Peter Eastwood, had asked Murphy by telephone whether he opposed an application for media to film in court.
Mr Eastwood then told the court Murphy had instructed him to stand down, as he wished to deal with the matter himself.
When asked by Judge Bouchier for his response to the application, Murphy said he had no objection.
"I'm not concerned about that application. In regards to my lawyer representing me today I've asked him to stand down because I don't know what's going on today. I haven't had any information.''
Judge Bouchier told him it was not her place to give him information, and refused Mr Eastwood leave to withdraw.
Mr Eastwood asked for the matter to be stood down until this afternoon to allow him to take instructions from his client.
Murphy now faces a further six charges in addition to those laid in June in relation to the assault of elderly Auckland women.
Police publicly named Murphy as a person of interest while investigating an attack of a 74-year-old woman in Pakuranga in June. He was arrested after a pursuit on Auckland's Northern Motorway on June 24.
Police found him hiding in the Puhoi River after allegedly crashing a car near the Northern Motorway toll tunnel.
- APNZ