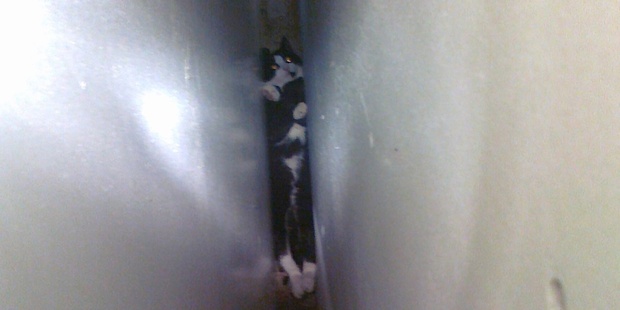 A "mice-shooter" in Hawkes Bay and a stuck moggy in Tauranga are just a few of the stories making headlines around the regions today.
A man who was arrested for firing an airgun aimlessly in Hawkes Bay claims he was shooting at mice in his garden.
A Tauranga cat was trapped behind a cabinet for seven hours before being freed by "amazing neighbours".
A 60-year-old Dunedin woman is in hospital with a broken leg after being knocked over by dogs at St Kilda Beach.
A car crashed into a cow in Athenree last night.
The SPCA has had rousing success with Cupcake Day in Rotorua, Whangarei and Masterton.
Kerikeri police are seeking the "low-life" who stole a church's donations.
Two Dunedin youths have been arrested in relation to the theft and mutilation of a pet lamb.
A man who made false allegations against Tauranga police has been sentenced to prison.
A mother who claims she burgled a home to feed her family has been sentenced to 150 hours' community work.
A fire in a commercial wheelie-bin early on Sunday was the third arson in Dunedin at the weekend.
Western Heights High School's performers are putting on a show tonight.
The Wairarapa Engine Rebuilders building was a sea of bright yellow yesterday morning.
And finally, New Zealand's first Masterchef last week showed Wanganui students the finer points of healthy cooking.
Other stories making headlines around the regions today include:
More elderly are giving up on life.