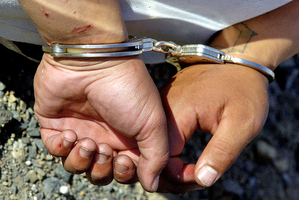 The jury deliberating over a North Canterbury businessman's citizen's arrest case have retired for the evening.
Dave Clemence of Kaiapoi-based family firm Clemence Drilling is accused of kidnapping and assaulting two thieves caught siphoning diesel from his yard.
Clemence accepts he took Matthew Darryl Pender-McLean and Carl Clark to the local police station after catching them stealing fuel from one of his rigs.
But the two complainants say that first he bashed them, tied them up, took them to a river, blindfolded them, and threw them in.
During a week-long trial at Christchurch District Court, Clemence denied using excessive force and ever taking them to a river on the night of April 7, 2011.
He pleaded not guilty to eight charges, including two of kidnapping and six of assault.
Pender-McLean and Clark have already pleaded guilty and been convicted for theft from the yard.
Judge Gary MacAskill summed up the evidence for the jury this morning.
He told them not to judge the complainants just because of their "substantial" previous convictions for dishonesty, but accepted they could use it to assess their character and reliability of evidence.
The judge says the jury must consider only the lawfulness of the detention after Clemence arrived at the site, and not before.
He also warned the jury to judge without prejudice or sympathy.
The jury began its deliberations at 11.15am and were sent home at 5pm, to resume deliberations at 9am tomorrow.
- APNZ