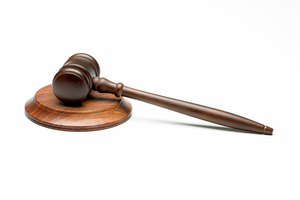 A second man has appeared in court this morning following the death of a 25-year-old man in Lower Hutt on Thursday night.
Gunshots were heard in the Petone area about 10.30pm and a body was discovered at flats on Jackson St.
Police and ambulance staff unsuccessfully attempted to resuscitate him.
An 18-year-old was arrested and appeared in court yesterday charged with unlawful possession of a firearm, burglary and dangerous use of a motor vehicle.
A 43-year-old man was taken to hospital with serious knife wounds but police spokesman Nick Bohm said he had since been released and charged.
He appeared in Hutt Valley District Court today charged with unlawful possession of a firearm and burglary.
Both men have been remanded in custody and Mr Bohm said further charges were likely.
Police were also investigating how the man had suffered knife wounds, but no-one had been charged in relation to this.
There were a number of gang members in the community where the attack occurred and this would form part of the police's investigation, Mr Bohm said.
Police wanted to reassured the community that they were not seeking anyone else in connection with the incident and the two suspects were now being dealt with by the courts.
- APNZ