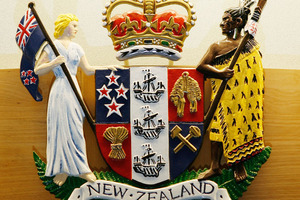 A former Hawke's Bay Child Youth and Family caregiver who admitted to kicking, hitting and hurling insults at children placed in his care has been sentenced to 10 months' home detention.
Peter Wayne Purcell, 54, appeared at Napier District Court today where Judge Bridget Mackintosh said despite stressful events in Purcell's life when the offending took place he "should have known better".
Purcell was due to stand trial in June but admitted the offending before the trial got underway.
He pleaded guilty to two counts of assault on a child and one of common assault.
The charges relate to multiple instances of abuse against three boys in Purcell's care between 2010 and 2011. They were aged between 10 and 14 at the time.
The father of one of the boys told the Hawke's Bay Today following Purcell's guilty pleas that his son will have to live with the mental scars of the offending for the rest of his life.
"I felt helpless. I couldn't do anything, because he was in their care. And to be told a measly 'sorry' and to try and sweep it under the carpet, it's now something my son has to live with."
At the time, Purcell was a CYF-contracted caregiver employed by the Heretaunga Maori Executive in Hastings and cared for young people before the courts and from difficult backgrounds.
The violence included grabbing one boy by the throat and throwing him onto a couch, pulling hair out, punches to the arm and kicks to the back and stomach.
In addition, the children suffered verbal abuse and at various times were told to "shut up", "harden up", to stop being a "little bitch", "fat boy", "fat ****", "charity kid" and "little ******* peasant".
Judge Mackintosh said one of the boys reported feeling scared, intimidated and lonely while in Purcell's care.
She did, however, give Purcell credit for his insight into the offending, his remorse and the fact he was under stressful personal circumstances at the time.
She said the transition to caring for children in his home may have been "too much" for him to handle.
Despite this she said: "You shouldn't have taken your issues out on them."
For more articles from this region, go to Hawkes Bay Today