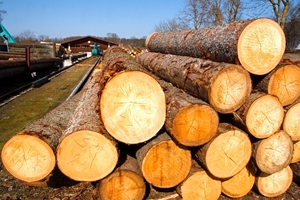 Milling native timber without consent has earned a Raetihi man and business a $15,000 fine.
Sawmiller Max Cody and his business Timber and Stone Ltd were also ordered to pay $6000 in costs when sentenced at the Ohakune District Court on August 16 for illegally milling and transporting tawa.
Ministry for Primary Industries said the charges followed information received that tawa trees had been forested from Waimarino Forest near Raetihi.
An investigation identified Cody, a previously registered sawmiller, and a search at his property located a sawmill in a shed, about 4 cu m of tawa, and the remnants of a sawmilling operation in a paddock.
The search also revealed evidence that Cody had already sold about 8.7 cu m of tawa to an Auckland timber merchant, which was later seized.
Milling of native timber is controlled under the Forest Act 1949 through forest management plans or permits.
MPI northern compliance manager Greg Keys said felling native timber without consent threatens the sustainability of indigenous forests.
"In this case because of the very slow growing nature of tawa trees, replacement will likely take many decades," he said.
"This sort of blatant offending is unacceptable and MPI is pleased to see the courts talking a strong stance in this case."
- APNZ