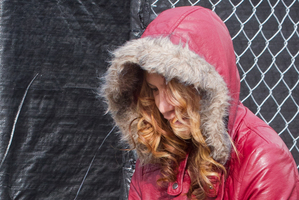 The man accused of kidnapping a woman who was dragged several kilometres along a road is indecisive about his legal representation.
Sonny Te Aramoana Waiti, 26, appeared in the Rotorua District Court today where his lawyer Harry Edward sought leave to withdraw his service on the request of his client.
But when asked by Judge Ian Thomas to confirm this decision, Waiti backtracked.
"I just want to change my mind, I want to get it over and done with," he said.
Lawyer Moana Dorset had been appointed by legal services to represent Waiti but told the judge that it was unlikely to work out.
"I just met him for about two minutes and in that time he's not particularly fond of me either," she said.
"You may have to chew up the Rotorua bar to find someone," Ms Dorset said.
Waiti had pleaded guilty in June to one charge of kidnapping 37-year-old Rotorua mother Ana Eriepa. Ms Eriepa was in court today flanked by supporters.
She has said she would continue to support Waiti and would attend his sentencing.
"People don't understand him but he's not a bad guy," she was reported as saying this week.
"Will I stand by him? One hundred per cent, I will. He's actually a good boy ... he has a good heart."
A sentencing date had been set for October 25 and Waiti will continue to be represented by Mr Edward in the meantime.
For more articles from this region, go to Rotorua Daily Post