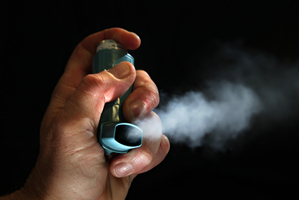 A 17-year-old Te Aute College boy has collapsed and died in the school hostel following an asthma attack.
The boy, who has not been named, died yesterday morning.
The Central Hawkes Bay college's acting principal William Adams and its Commissioner Elizabeth Ellis said the boy had notified hostel staff that he had a serious asthma attack and an ambulance was summoned immediately.
He collapsed prior to the ambulance arrival. Although the paramedics worked on him for 45 minutes he was unable to be resuscitated.
Mr Adams said that ambulance staff, police and Victims Support had all been of huge assistance. He, and the whole school community were grateful for their efforts.
Mr Adams said that the boy was part of a really strong family who are great supporters of the school. "They and the rest of the school are devastated by this. He is a lovely boy with lots of friends at every level of the school. He has two young brothers at Te Aute College.''
Commissioner Elizabeth Ellis said: "In the circumstances we ask that media respect our privacy as we deal with losing a terrific young man.''
For more articles from this region, go to Hawkes Bay Today