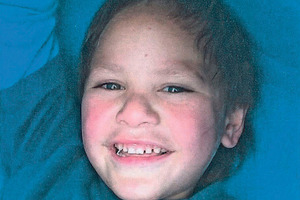 The man accused of a hit and run in Hawkes Bay that left a 5-year-old boy in a critical condition last week has failed to appear in court this morning.
Joshua Manukapei Watson, 27, a seasonal worker, is charged with having been a driver of a vehicle involved in an accident and leaving the scene without stopping to ascertain whether anyone was hurt.
His case was called in Hastings District Court this morning but Watson did not appear. A warrant was issued for his arrest.
The young boy, Kayzah-Shae Wairama, was transferred to Starship Hospital in Auckland after the August 13 accident, which happened in Flaxmere.
He was put in an induced coma but listed in a stable condition this morning.
Kayzah-Shae's grandmother, Lovey Winitana Orlowski, was delighted last week with the news that the driver had turned himself into police on Thursday.
"We are all just so relieved, that is what we wanted, we wanted him to hand himself in."
For more articles from this region, go to Hawkes Bay Today