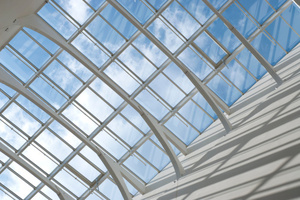 An illegal rooftop party ended when a drunk student fell through a skylight into a Dunedin lawyer's office.
Police were alerted to the early morning high jinks at the five-storey Moran building just before 1am on Saturday.
Senior Sergeant Brian Benn said four students were nabbed escaping to nearby Bath St, after an alarm had been triggered in the Octagon building.
That alarm was triggered after one of the students - a 19-year-old male - fell through a skylight and into the kitchen of Octagon Chambers.
The four were charged with being unlawfully in a building, and were likely to face a hefty repair bill, Snr Sgt Benn said.
''It is clear that alcohol and altitude don't mix,'' he said.
The group had shimmied between two rain-soaked buildings before climbing a fire escape to access the roof, a practice that is believed to be promoted via social networking sites.
The latest incident comes almost a year since Octagon Chambers barrister David More told the Otago Daily Times that ''something more serious may happen'' following a similar incident when three drunk students were nabbed on the roof.
''This has been a problem for a couple of years, but it is only last year and this year it has been more than a joke,'' he said yesterday.
Booze and rubbish had been left on the roof and, once, a window had been smashed and beer taken from a refrigerator.
Although those involved in last year's incident received diversion, it was now ''beyond a joke and should be frowned upon''.
Mr More said he planned to talk to the building manager in an effort to improve security.