'Disgusting' attack leaves monastery founder unconscious and bleeding on temple floor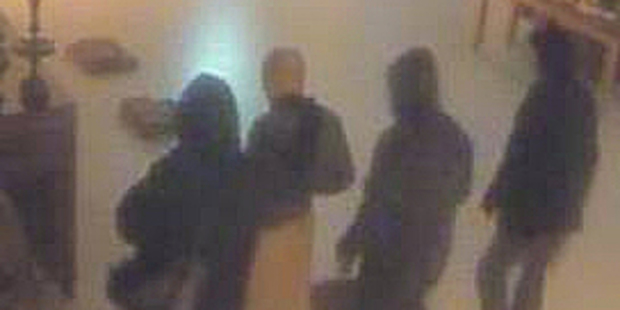 A diminutive middle-aged monk was bashed unconscious and left in handcuffs during a violent robbery at a monastery.
Senior Venerable Thich Phuoc An, known as Master An, was seriously injured in the attack at Quan Am Buddhist Monastery south of Auckland.
Police were called to the Bombay Hills monastery on Friday night and the Eagle helicopter was used in an unsuccessful hunt for three men who attacked the monk and robbed the monastery, developed by Master An over the past 15 years.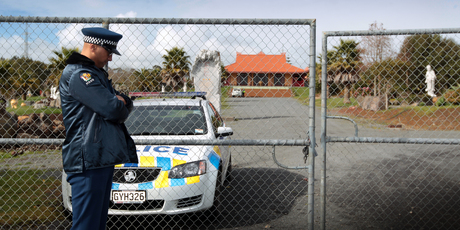 The monk's friend, Robert Watson, was project manager on a new development at the 3.2ha site and said yesterday he was devastated by the invasion.
"It's absolutely gut-wrenching," Watson said. "The monk's only a short little fella."
Watson said it was shocking someone would attack a temple which was important to local Buddhists and the Vietnamese community.
"It's their place of worship. They're fantastic people. They make you feel welcome."
Watson worked on various projects at the site over 10 years, and said Master An and his students always made Kiwi contractors feel at home.
He said Quan Am had invested more than $1.3 million in developments and provided jobs for locals.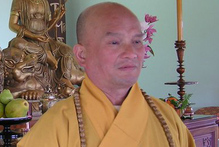 "I hope they get a good hiding," he said of the three offenders.
Detective Sergeant Tom Gollan said the incident was "a particularly nasty attack on a defenceless older man".
"It's disgusting. I think most people, even in the criminal fraternity, would find it pretty despicable."
The Vietnamese Buddhist Association also reacted with shock. "I can't believe someone would go to the temple and do that silly thing," said association member Tan Huynh.
Gollan said burglary was probably the attackers' motive.
The monastery complex includes a temple, workshop, and dining room.
The attackers smashed a ranch-slider door, found Master An and assaulted him before handcuffing him and taking him to the temple.
There, they continued beating him and stole property. They left Master An unconscious and with numerous fractures and a head wound.
Master An was treated in Middlemore Hospital and discharged yesterday evening.
At least six police cars and nine staff, including forensic analysts, were at the scene yesterday.
Police were interested in sightings of a silver car on Wednesday and a blue 2000 Mazda Capella with the licence plate ESJ401.
People with information can email thomasgollan@police.govt.nz or phone Counties Manukau CIB on (09) 261-1300.