Barrister tells court she needs help ... but she faces being struck off after a drunken bar clash adds to her list of convictions.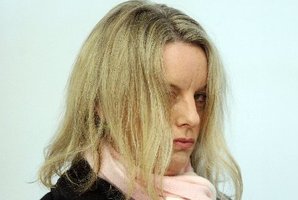 Disgraced barrister Sacha Beacham has been convicted on multiple charges after a wild night on the town that could end her legal career.
Beacham this week pleaded guilty in the Auckland District Court to four charges - assaulting a bar manager, disorderly behaviour, resisting police and failing to co-operate with police - after an incident at Auckland's Viaduct Harbour last month.
The former Hawkes Bay lawyer narrowly avoided being struck off last year over five earlier convictions, including three for drink-driving.
When she appeared before the Lawyers and Conveyancers Disciplinary Tribunal, she admitted two charges of bringing the legal profession into disrepute and a third charge of misconduct for behaving in an indecent and offensive manner toward police officers during a strip search.
The tribunal censured her and suspended her for two years.
A Law Society spokesman this week indicated Beacham faces further scrutiny.
National prosecutions manager Mark Treleaven said the society could not comment on individual cases but if a lawyer was convicted of a criminal offence, the standards committee would consider whether action was necessary.
The Auckland District Court heard this week that Beacham, who now lives in central Auckland, accepted she needed help.
She had been under a large amount of emotional distress and was under the supervision of a GP because of depression and sleep deprivation.
Last month's incident at Danny Doolan's bar occurred when she and another woman, Catherine Marsh, took exception to being asked to leave because of their intoxicated state.
The court heard Beacham struck bar manager Peter Ryan around the nose and face.
Marsh also struck Ryan, on the side of the head.
Beacham was subsequently seen screaming abuse at road workers. When approached by police she refused to give her personal details and abused officers.
Judge Alison Sinclair said: "You were both in a highly intoxicated state. I have a victim impact statement from the bar manager who expresses disgust at the behaviour of you and your friend."
Beacham was sentenced to nine months of supervision, and is also required to be assessed by community alcohol and drug services.
Marsh, founder of the language learning company Other Tongue, pleaded guilty to four charges including two of assault - one against a police officer - and was offered diversion.
Marsh told the Herald on Sunday she met Beacham for the first time on the night. She said she was remorseful and looking forward to getting the incident behind her.
Peter Ryan said he'd seen worse behaviour from men but not from two such "slim and petite ladies".
"It was a bit of a shock because these two ladies were trying to fight with us. I had a big security guard with me. It seemed a little absurd."