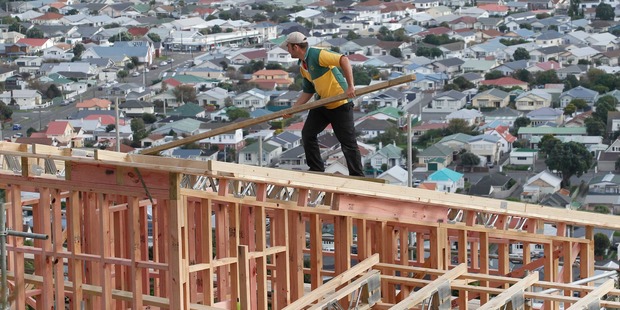 New Zealand buildings including houses will increasingly be manufactured in bulk in factories and assembled on site, and the consenting process will have to change accordingly, says Building and Construction Minister Maurice Williamson.
He also believes that first-home buyers should overcome the aversion to living in identical houses in a development to further reduce the costs of house-buying.
Mr Williamson said the pre-manufactured trend was well established overseas but just beginning in New Zealand.
"It is only in its embryonic stage," he told the Herald.
He had visited a development in San Diego of 900 identical, three-bedroom, "beautiful houses", built for US$180,000 ($222,000) each.
They trucked in 900 kitchens, 900 bathrooms, 900 laundries, 900 garages - more than half of the job was pre-manufactured.
"That's where the world trend is going to head and we've got to stop the old idea of consenting each one."
He did not think New Zealand would be looking at developments of 900 houses - more like 50 or 70.
The Government had already allowed "multi-proof" consents for mass-produced buildings such as garages or cottages, and that had been extended to retirement villages where the units are identical.
"My view is that we could probably take that up into simple timber-framed three-bedroom houses of a certain nature next year because if we are going to do affordable housing we are going to have to make really simple processes for all of the elements along the way."
He hoped that first-home buyers could be happy with mass-produced homes as long as they weren't junk.