Immigration lawyers say Ombudsman's investigation could open floodgates for overstayers to gain residency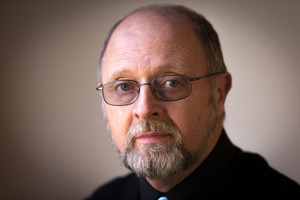 Immigration New Zealand will be investigated by the Ombudsman for refusing to cancel a deportation order it issued to a stateless overstayer two years ago.
Long-term overstayer Harmon Wilfred renounced his US citizenship in 2005 and applied for New Zealand citizenship in 2011.
But the Department of Internal Affairs told him that his application would not be presented to the Minister of Internal Affairs because he was a subject of an immigration compliance action.
Chief Ombudsman Dame Beverley Wakem said in a letter to Mr Wilfred that the department's decision not to refer the citizenship application to the minister for consideration would be investigated.
"I have written to the chief executives of the Ministry of Business, Innovation and Employment [of which INZ is a part] and the department to request reports on the matters that I propose to investigate."
Immigration lawyers said they would follow the investigation with interest, as the outcome could "open the floodgates" for overstayers to gain citizenship.
"We are looking at potentially a loophole, which could provide a pathway for those unlawfully here to gain New Zealand citizenship by renouncing the citizenship of their country of origin," said immigration lawyer Fershen Llanes.
Michael Kim, an immigration lawyer with Regent Law, said legislation did not automatically guarantee citizenship to a stateless person in New Zealand.
"But it also does not say that people who renounce their citizenship to become stateless cannot apply for citizenship," he said. "There are no safeguards to ensure that this loophole is not being exploited."
Mr Wilfred alleges he is a victim of a CIA conspiracy after he acted as a whistleblower to expose corruption in the agency. He fled first to Hong Kong and then to New Zealand in 2001, and has been here unlawfully since November 2004.
Immigration compliance manager Natalie Gardiner said: "Harmon Wilfred has been unlawfully in New Zealand for more than eight years. Mr Wilfred has no legal status in New Zealand and he should leave the country as soon as possible."
Ms Gardiner said a deportation order was served on Mr Wilfred in February 2011, and compliance officers were actively encouraging him to leave.
Internal Affairs spokeswoman Jo Watt said the department based its decision on legal advice.
She said three stateless people had been granted New Zealand citizenship in the past 10 years.