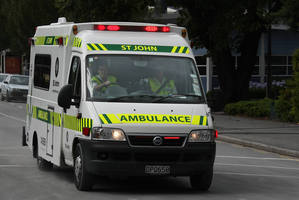 A person has been hit by a trailer that detached from a ute.
The incident occurred on West Coast Road about 9.15am on the town side of Christchurch Mens Prison, but did not involve anyone from the prison, police said.
A trailer became uncoupled and veered off the road - striking a person who was on the side of the road, police said.
The pedestrian was hospitalised in a serious condition.
- APNZ