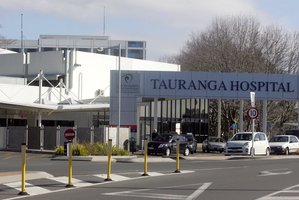 A 2-year-old toddler with a serious medical condition who was removed from hospital by his parents has been located and has received medical attention, police say.
Wayne Hauwai, also known as Wayne Kohu, was being treated in Tauranga Hospital for asthma and was believed to have been removed by his parents this morning.
Police initially said the boy was not ready to be discharged and his health may quickly deteriorate if he didn't receive medical attention.
However, they later said they had received confirmation he had been taken by family members to a doctor, received treatment and had been discharged.
"The health and welfare was the focus of the police appeal and police are satisfied that those concerns have been addressed,'' police said.
- APNZ