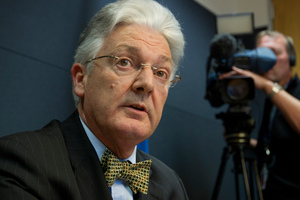 United Future is back on the books and is formally a registered political party again.
The Electoral Commission announced its decision today after the party had to re-apply for its formal status. It was unable to sign a statutory declaration earlier this year that is had 500 fully-paid up members.
United Future would be a party again from this Thursday.
Leader Peter Dunne said he was pleased a decision had finally been reached.
He said he would now seek the restoration of United Future's recognition as a recognised Parliamentary party, which could see some of his funding returned.
``While I am pleased that this situation has been resolved, I remain unhappy with the cumbersome process the Electoral Commission felt obliged to follow.
``I am drafting a Member's Bill to provide for the acceptance of online party memberships as legitimate for party registration purposes, and for a separate re-registration procedure for established registered parties that deregister, and seek fresh registration within a specified period of time,'' Mr Dunne said.
- APNZ