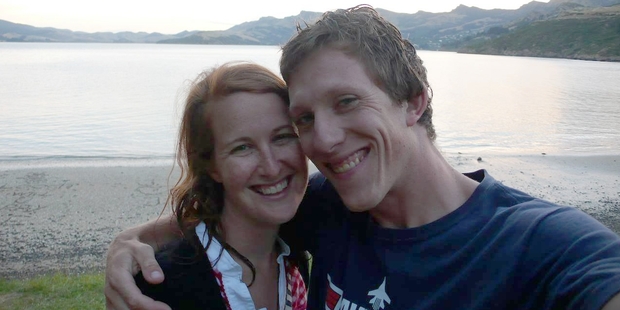 Since the birth of his first child this year Jamie Vinton-Boot had toned down his risky mountain climbing - and he was on familiar terrain walking to a well-known spot when he was knocked over by an avalanche.
The 30-year-old died when he was swept 500m down the Remarkables mountain range near Queenstown at 8.35am yesterday while out with climbing buddy Steve Fortune.
One of Mr Vinton-Boot's best friends and climbing companions, Paul Hersey, told the Herald how the Christchurch-based engineering consultant, and New Zealand Mountaineer of the Year, had become more conservative in his feats since the birth of his son, Mahe, eight months ago.
His wife, Jess, had travelled to Queenstown with her husband while he prepared for a climbing festival, and was being supported by family and friends, Mr Hersey said.
"He's a very earnest, stand-up, honest guy ... he'll be sorely missed. He was certainly one of the strongest climbers on the New Zealand climbing scene and really well-known in the New Zealand climbing community, it's a huge loss."
Yesterday's ascent was minor compared to those Mr Vinton-Boot was used to.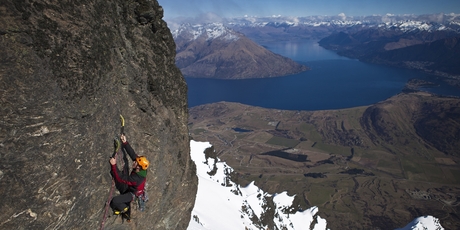 He grew up in Wellington, where his parents still live. With younger brother Sam, 25, he helped save the life of a Korean tourist at a Christchurch beach in 2005.
Sam told the Herald his admired older brother and role model had saved his life once, too. The brothers were kayaking down a river in the Hutt Valley when Sam, aged 8 at the time, flipped.
"He was only about 13 and he had to help me out and flip me back over, he saved my life."
His brother began climbing in his teens and it became his passion. "It was his love, along with his family."
As well as his own climbing success, he was a member of mentoring programme the New Zealand Alpine Team and co-founded the non-profit outdoor events group Backyard and Beyond with Mr Hersey.
The area he and Mr Fortune were trying to reach was a climbing area that required ice axes and crampons.