Asian dominance of top 10 in research income from industry seen as a shocking wake-up call for the West.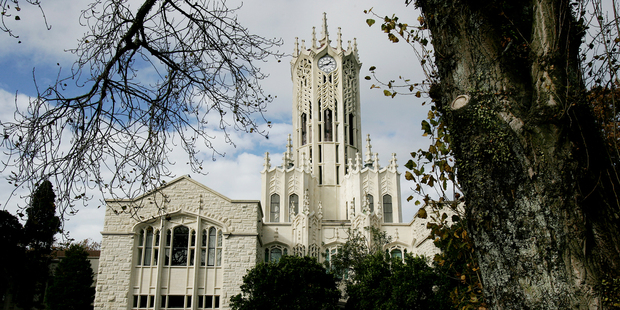 New Zealand's leading universities and academics are behind international competitors when it comes to attracting cash from business, a new comparison shows.
Institutions here draw tens of thousands of dollars less per academic than rivals overseas.
The most commercially valuable academics are found in South Korea, the World Academic Summit Innovation Index shows.
Korean scholars each attract the equivalent of around US$98,000 ($122,000) from international companies, which pay for academics to carry out work in innovation and research on their behalf. That compares with US$22,300 ($27,761) per academic in New Zealand.
Singapore was ranked in second place, with an average of US$84,500 ($105,174) per academic.
Other Asian countries such as China, Taiwan and India were also in the top 10.
The rankings were compiled by Times Higher Education in an effort to evaluate the research income universities are receiving from industry.
New Zealand was listed 18th in the survey - three places behind Australia, whose average per academic was US$25,600 ($31,855). The United States, a traditional educational powerhouse, was ranked 14th.
A spokesman for the Times Education World Academic Summit said companies were investing in Asian countries because of a high interest in research in technological advancements and computer science there.
"That South Korea and Singapore are the top two countries listed in this new table - with other countries like Taiwan, China and India all making the top 10 - will be a shocking wake-up call for the West."
A spokesman for the Tertiary Education Union, which represents more than 10,000 tertiary education workers sector from around New Zealand - said the results were not a reflection of the calibre of the country's scholars, but an issue in funding.
Union spokesman Stephen Day said: "The academics in New Zealand are as good as any around the world. New Zealand universities are well-respected and highly ranked. But funding-wise, they don't have the same money that the universities overseas have.
"So they're under that much more pressure to compete not just for the high-quality professors that are internationally regarded, but also to retain young talent."
The survey acknowledged that some countries, such as India, ranked high in the index, but its universities traditionally ranked low in world university rankings.
Last month Waikato and Massey were named in the Times Higher Education top 100 tertiary institutions less than 50 years old. The University of Auckland was among those ranked in the top 200 universities last year.
How they rank (NZ$)
1. South Korea ($121,882)
2. Singapore ($105,174)
3. Netherlands ($90,635)
4. South Africa ($80,177)
5. Belgium ($79,305)
6. Taiwan ($67,105)
7. China ($62,869)
8. Sweden ($57,391)
9. Denmark ($54,279)
10. India ($45,937)
14. USA ($32,119)
15. Australia ($31,855)
18. New Zealand ($27,761 )
26. United Kingdom ($16,555)
Source: Times Higher Education.