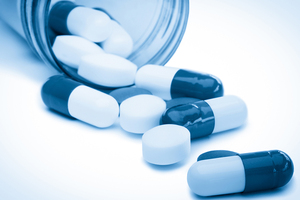 A doctor is alleged to have engaged in a sexual relationship with a vulnerable patient and tried to stop her laying a complaint by paying her tens of thousands of dollars.
The man, identified only as Dr H, is defending the allegations at a hearing before the Health Practitioners Disciplinary Tribunal in Auckland.
It today heard that he "actively took advantage of her vulnerability and dependence on him" when he entered into a sexual relationship with her.
According to the opening submission of director of proceedings Aaron Martin, the doctor then "inadequately discharged" the patient into the care of a GP in August 2008.
Yet he continued his sexual relationship with her in secret, taking her to a seminar he was presenting at and writing her intimate notes.
The doctor also allegedly encouraged her to come and study overseas near to where he was living, and paid for her flight.
"[He] spent time sight-seeing with her, and on one occasion took video footage of the two of them having sex," Mr Martin said.
Dr H's wife eventually found out about the relationship, and the two of them paid for the patient's flight back to New Zealand.
"While that payment was inappropriate professional behaviour, it is not as serious as the conduct which followed," Mr Martin said.
Dr H found out that the patient had told her GP about the relationship and that the GP had complained to the Health and Disability Commissioner (HDC).
He allegedly paid her $5000 on April 1, 2009, and a further $15,000 a month later.
"He did that in order to procure [the woman's] denial of the sexual relationship," Mr Martin said.
"In this way [Dr H] sought to improperly interfere with legal process and avoid an HDC investigation."
However, the patient made her own complaint to the HDC, prompting the doctor to allegedly pay her a further $15,000.
And when it became apparent that these payments had not achieved their purpose, Dr H approached the woman's father with an intention to disclose "details that may be detrimental to all of us".
"It is submitted that this was clearly a further attempt to influence [the patient] in relation to her complaint," Mr Martin said.
The doctor denies the allegations.
The hearing is expected to take five days.
- APNZ