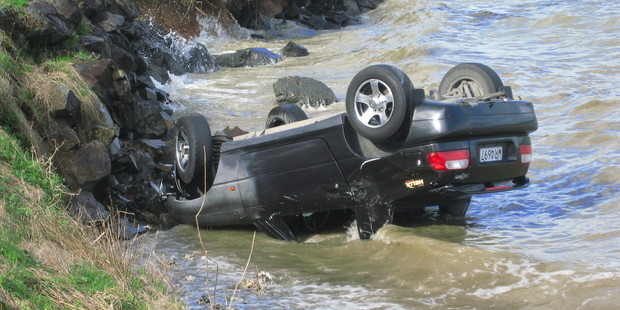 Stories making headlines around the regions include a man who took a car for a test drive only to crash the vehicle into the sea; and police track down an allegedly armed teen who threatened to kill a family member.
A Whangarei man taking a car for a test drive will have some explaining to do to the owner after writing the vehicle off.
In Takapau, a 16-year-old male who threatened to kill a family member has been caught by police after an extensive manhunt.
Surviving a deadly form of ovarian cancer has given Mount Maunganui woman Tracy Pepper motivation to climb Mt Kilimanjaro.
A Kaharoa woman has been humbled by the hundreds of people who took part in a trolley derby in memory of her late partner.
Juggling a little angel, a newborn and two dogs has become too much for a One Tree Point family, and something's got to give.
An increase in geothermal activity has shut part of a road in Ohinemutu.
The case of exploding tiles on the floor of a Far North service station may remain a mystery.
Dunedin visual artist Brendan Bransgrove has won his second national home-brewing contest at the weekend.
Wairarapa Railway Modellers put on "all the bells and whistles" for their biennial show in Masterton.
The 2013 Underground Youth Fashion Show packed out the Wanganui War Memorial Centre on Friday and Saturday.
Almost 100 beautiful women of all ages registered for their chance to become a star at the indulge Bay Model competition.
Makoura College student Mikayla Vegar has returned from a humanitarian mission to South Africa with a new view of her world.
And finally up to 5000 campers are expected onsite when the Rhythm and Alps music festival is held in the Cardrona Valley.
Other stories making headlines around the regions are:
Lodges fill up as skiers hit the slopes.
Dog attacks on local posties down.
Band hunting past players for reunion.