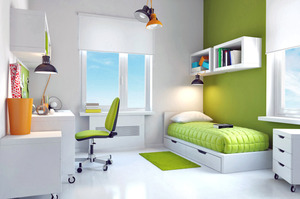 The Department of Internal Affairs has received a couple of complaints about a scam targeting people advertising for flatmates on Trade Me. Both should be ignored and usually lead to requests for money:
• "Sounds great to hear from you again. You sound nice and i can't wait to meet you in person any longer. Everything seem fine with me but i would prefer paying 2 weeks rent directly to you prior my arrival to secure the place and then i will balance up after my arrival ... Kindly get back to me with your bank account info to enable my dad make payment immediately, including your cell phone number so i could always contact you. I have my picture attached to this email so you can get to know what i look like and i would like to see yours too."
• "My name is Ayo Simon, I am interested in renting your place for rent. I have just read through the ad and would like some more information personally from you to verify the information from the website and also to confirm your exact rental rate. I am a 26-year-old graduate ... will await for your response later today as regards my inquiry soon. Hope to hear from you soon."