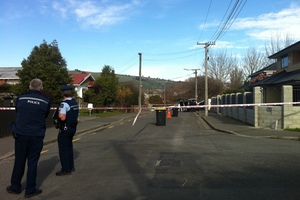 The man whose body was found near the Heathcote River in Christchurch this morning has been identified as Jeff de Moulin, aged 41, of Woolston.
Enquiries into his death are continuing and a post mortem examination is scheduled to be carried out tomorrow (Sat) afternoon.
Police believe Mr de Moulin and his female partner had been drinking with a man in the vicinity of the jetty or steps at the end of Catherine Street on Thursday evening, Detective Senior Sergeant Brian Archer said.
This man had not yet been identified, and police would like him to contact them.
Police are also continuing to appeal for information from anyone who saw activity in the area overnight.
Anyone with information is asked to contact police on (03) 3637400, or to provide information anonymously contact Crimestoppers on 0800 555 111.
- APNZ