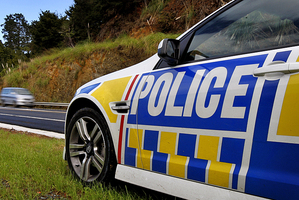 A police raid of Tribesman motorcycle gang addresses in Kaitaia has resulted in the arrest of three people, including a 15-year-old.
Police executed a number of search warrants targeting the gang members yesterday morning.
The searches resulted in the arrests of a 21-year-old man for unlawful possession of ammunition and a 15-year-old boy on a warrant for failing to appear in court.
A 48-year-old man, who was breaching bail relating to several drug charges when police turned up on his doorstep, is now in custody after turning himself in, police said.
The charges included possession and supply of methamphetamine and possession of equipment used to manufacture methamphetamine.
Far North Area Commander Inspector Wendy Robilliard said the people targeted in the search warrants were serious, violent offenders. Some had been using stand-over tactics involving guns.
- APNZ