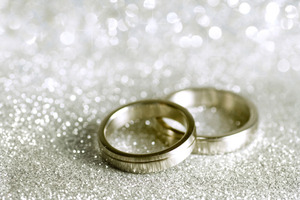 An Auckland same-sex couple are set to make history when they exchange their vows 9000 metres above ground later this month.
Mothers of three Lynley Bendall and Ally Wanikau will tie the knot on August 19, the day the Marriage Amendment Act comes into force.
The couple were winners of an Air New Zealand competition to find a couple to get hitched on a special flight between Queenstown and Auckland, with Modern Family actor Jesse Tyler Ferguson among the guests.
Ms Bendall and Ms Wanikau were chosen from video and written entries, submitted from around the country.
Air New Zealand spokeswoman Jodi Williams said the airline received many heart-warming entries from couples of all ages.
"The winners have an amazing love story to tell and are thrilled to be having such a unique wedding that they can share with family and friends.''
The couple - who had been together since meeting 14 years ago through work - are mums to Javarn (9), Maycee (7) and Mikaere (6) who have been in their care since they were babies.
Ms Bendall said the news they would get married in the sky above New Zealand was a huge surprise.
"The kids were in the car when we got the call to tell us we'd won. The whole school will know by now.''
In line with tradition the couple weren't revealing too many details ahead of the big day, except that the children will play a significant role and were currently in discussions over what colour they should wear.
Air New Zealand said they also had some surprises in store for the on-board ceremony and following reception, before the newlyweds left for their honeymoon in Palm Springs, California.
Lynley and Ally's video submission can be viewed here.
- APNZ