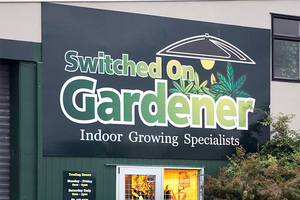 An Auckland area manager for the Switched On Gardener chain of hydroponic stores has won an appeal to have his sentence reduced.
Bobby Dingemans, 31, was among those jailed for their role in supplying cannabis growing equipment after police raided the shops.
But Dingemans has successfully challenged the two-year, one-month sentence handed to him after he pleaded guilty in February this year.
Dingemans, who supervised five shop managers and retail assistants, will now serve five months' home detention instead.
He appealed against his original sentence on the grounds it was manifestly excessive.
The Appeal Court ruled that as the charges against him were not as serious as others involved, and that he had entered an early guilty plea, the starting point for his sentencing should not have been more than two years.
It also reduced his home detention period for time already served in prison.
More than 25 staff have been convicted of drugs charges in relation to the chain of 16 stores, including owner Michael Quinlan and general manager Peter Bennett. Both Quinlan and Bennett are appealing against their sentences.
- APNZ