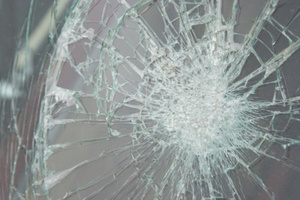 A teenager accused of smashing the windscreen of a police car parked outside Napier District Court on Monday, later allegedly threatened to 'sort out' a judge if sent to jail, a court has been told.
Richard Monty Poi, 17, was to appear in court yesterday.
His lawyer, James Ranger, said his client had appeared to be settled earlier in the day but his mood had changed for the worse by the time his case was called.
Poi did not appear in the dock.
Mr Ranger tried to enter pleas for Poi, but Judge Tony Adeane would not accept them without the accused being in court.
Police prosecutor John Ashfield said: "He (Poi) indicated before, if he was sentenced to prison he'd be over the box to sort you out."
Judge Adeane replied: "You wouldn't let that happen, though, would you?"
Mr Ashfield said he would not.
Poi was remanded in custody to appear next Wednesday, when he was expected to enter a plea.
For more articles from this region, go to Hawkes Bay Today