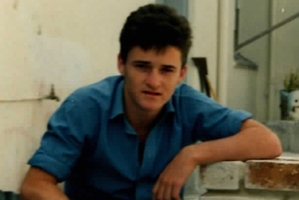 The teenager accused of a vicious assault on homeless man Edwin Linder was on bail.
Mr Linder, 42, was found with severe head injuries in Mills Lane in central Auckland last Wednesday. He died in hospital on Saturday.
A 17-year-old youth has been charged with wounding Mr Linder with intent to cause grievous bodily harm.
Today Judge Anne Kiernan continued an order suppressing the teenager's name. She has also suppressed details of the allegation against him and other information revealed in court by the police prosecutor.
Police have intimated they expect to lay more serious charges against the teenager, pending the results of a post mortem.
Judge Kiernan said the suppression order was to ensure that the teenager's right to a fair trial, and the ongoing police investigation were not prejudiced.
However, she said details of the teenager's previous offending could be published.
The Herald can reveal he was on bail and due to be sentenced in the Tauranga District Court on August 19. He had earlier pleaded guilty to a raft of theft charges.
Judge Kiernan remanded the teenager in custody until his next appearance on August 20.