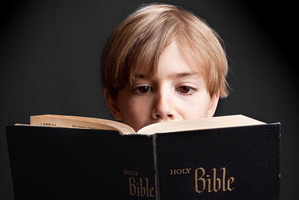 Churches Education Commission chief executive Simon Greening joined us at 11am for a live chat on religious education in schools.
His organisation runs Christian-based classes in primary schools.
That work has come under fire recently after a survey released by rationalist David Hines revealed 578 out of 1800 primary schools allow Bible lessons.
Of those, 56 did not know what was taught during the classes.
Greening argues Christian religious instruction teaches the same fundamental values that society is based on.
He says the Bible is a great work of literature that has been influential in shaping cultures across history.
Primary school students should have the opportunity to learn about the religions in our world, he says.
Read over his live chat with readers below: