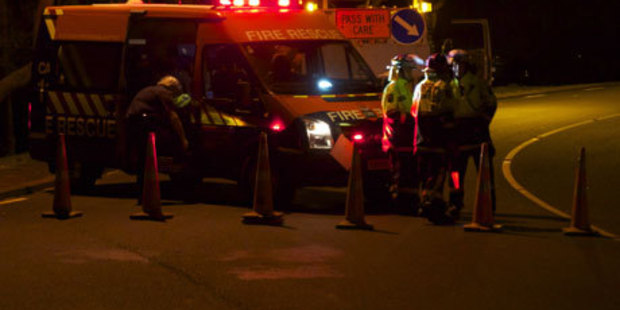 A 14-year-old boy is in hospital with serious spinal injuries after an erratic driver hit three cars on Auckland's North Shore last night.
Police said a vehicle was seen driving erratically on the Harbour Bridge about 6.15pm.
It got off at the Onewa Rd exit where it swiped a car which had stopped at traffic lights, before flying across the road and hitting a parked car.
The vehicle then travelled about 500m up the road and collided head-on with an oncoming vehicle.
Five people were injured, three seriously.
A 14-year-old boy suffered serious spinal injuries and two other people had serious neck or head injuries, police said.
The offending driver fled on foot and was yet to be located.
Police knew who he was.
The serious crash unit is investigating.
- APNZ