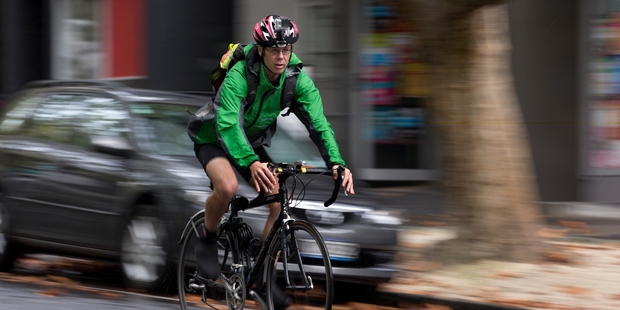 My 10 days as a cycle-commuting cameraman for the Herald captured incidents of dodgy driving.
But the edited footage from April and May omitted the near-misses and abuse - the tension that academic Kah Chan says can be fuelled by bike-cam videos.
That absence may be why I have been spared the online threats made to cycle-videographer Ian Wilde, whose postings seem to emphasise the cars that cut him off or cross double yellow lines to get past him.
Some pedestrians and car passengers stared at my two Go-Pro cameras - one strapped and taped to my helmet, the other bolted to my handlebars - but I don't think many drivers noticed them.
Certainly not the woman in New North Rd, Morningside, who forced me to swing wide on a Sunday when traffic was fortunately quiet. Surely she can't have seen the camera when she yelled out, "F*** off," in response to my shout of, "Oi, watch out."
Likewise, I doubt the camera would have been front of mind for the driver who zoomed past my right leg with what seemed like less than half a metre's clearance, when I was rounding the ill-placed traffic island at the intersection of Great North Rd and the Bullock Track.
Bike-cam footage canalso show roading engineers some of the unsafe things their designs make car drivers do to cyclists.