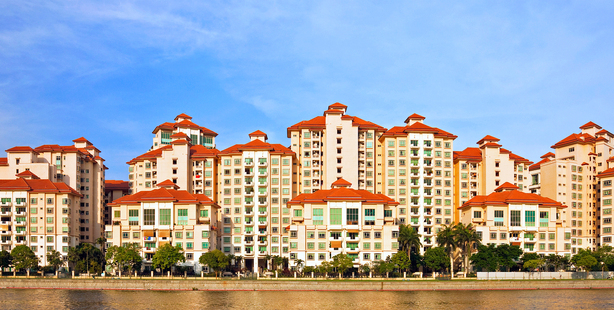 New Zealand is just one of three countries in the Asia-Pacific region that does not have any restrictions on foreign property ownership, according to a Knight Frank Research report.
Fears that overseas buyers could be taking advantage of low interest rates as a ticket to buy real estate in the region, pushing up prices in the process, have led to governments imposing curbs.
The report, released in mid-July before Labour's announcement that it would restrict non-resident purchases of homes if it won the next election, noted that in many countries, foreigners cannot acquire properties if they are not already residents.
New Zealand, Japan and South Korea were listed as the three countries with "no restrictions".
"Foreign ownership of property can be an emotive issue. While in Japan, South Korea and New Zealand, a foreign purchaser should have no significant issues, other countries across Asia-Pacific have a full spectrum of restrictions for both non-resident and resident foreigners," the report says.
In Hong Kong and Singapore, where cash-rich Chinese have been blamed for pushing property prices to record highs, a 15 per cent stamp duty has been put on the price.
Malaysia is restricting foreigners from buying properties for less than RM500,000 ($194,500) and in Vietnam, non-residents could only own apartments with a 50-year-lease - but not land.
In Australia, temporary residents can buy one "established dwelling", which they must use as their principal place of residence. There is, however, no restrictions on the number of new properties or land for development if approval is obtained.
China has also imposed its own measures to cool property prices, including a 20 per cent capital gains tax on pre-owned home sales in Beijing, new-home price control targets in Shanghai, and allows non-registered residents in Guangzhou to buy only one home if they can prove that they have resided in the city for at least half of the past two years prior to the purchase.
Only foreigners who have worked or studied there for at least a year can own a home for their own occupation.
Knight Frank head of research, Nicholas Holt, says: "The politically sensitive nature of foreign ownership is likely to mitigate the chances of any wholesale changes in the near future."
He says rapid increases in residential prices was what pushed policy-makers in some countries into taking "more protectionist stances" as domestic affordability became an issue.