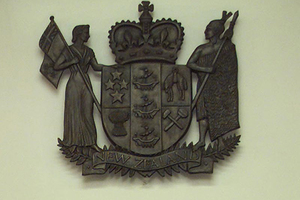 A former Hokitika man charged over the burglary of four vacant Christchurch houses soon after the deadly Canterbury earthquakes has been jailed for 19 months.
Damian Ross Mann, 21, was to appear in the Greymouth District Court for a jury trial next week on four charges of burglary but yesterday changed his pleas to guilty when the Crown reduced the charges to receiving stolen property.
Judge Jane Farish said Mann and a co-offender entered one house on Clifton Hill, Christchurch, and slept there. Nothing was taken from the property but four nearby houses were ransacked and the property was not recovered.
"This was when Christchurch people were at their most vulnerable, a time when the people and the city were on their knees," Judge Farish said.
Part of Mann's prison sentence was for the theft of cash, gold and diesel from a previous employer at Kaihinu, Hokitika.
When apprehended on that theft Mann told police that he was not sorry and his victim "deserved it".
Judge Farish said that attitude was typical of Mann.
"All your probation reports are very negative. You show little respect for authority."
Part of the sentence was also in relation to other charges of burglary and possession of a knife, but that preceded the Christchurch earthquakes.
Mann had been sentenced to supervision and community work on those charges but failed to complete the sentence and committed other crimes in the interim, so Community Corrections asked that jail be imposed instead.
- APNZ