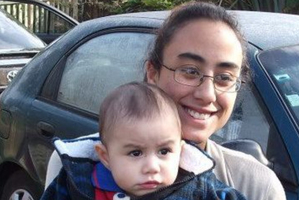 The search continues for a young woman, as police investigate the death of Northland one-year-old Atreyu Taylor-Matene.
Atreyu was admitted to Whangarei Base Hospital on July 12 before being flown to Starship Hospital in Auckland, where he died that evening.
Investigation head Detective Senior Sergeant Kevin Burke said 10 police staff were continuing to investigate Atreyu's death.
"It's just a case of working through the accounts and the medical evidence we have.
"It remains a homicide investigation.''
The post-mortem examination had been completed, however police were still awaiting the final results, Mr Burke said.
Interim results were unavailable, however it had been established that Atreyu died as a result of significant head injuries.
"We're still focussing on the accounts of what's concerned, doing some background investigations.''
Police were continuing to speak to family members and look for a woman seen on Carlton Crescent in Kamo, Atreyu's hometown.
The woman is described as aged about 20, dark-skinned, slim and about 1.65 metres tall.
She had dark hair tied back and was wearing a dark grey hoodie, light grey trackpants with two stripes down the legs and black Chuck Taylor-style shoes.
Mr Burke said earlier this month police believed only two other people were in the house when Atreyu suffered fatal head injuries - his mother Jessica and her new partner.
Ms Taylor shared custody with Atreyu's father, Joshua Matene, and grandparents in Auckland.
Detectives attended Atreyu's funeral in Kaikohe on July 16, which Mr Burke said was ``an extremely moving occasion''.
Atreyu had not come to police's attention prior to his death.
- APNZ