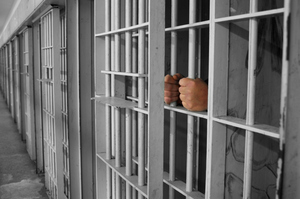 A Whangarei burglar who got home detention for stealing more than 20 laptops from a school has been jailed for breaching his home detention sentence, including cutting off his electronic bracelet and absconding for several months.
Damon James Stewart, 20, appeared in Whangarei District Court yesterday for sentencing after pleading guilty to a charge of breaching home detention and for resentencing on the original burglary charge he received the sentence for.
Judge Duncan Harvey sentenced Stewart to 13 months in jail, but converted it to nine months' home detention on August 31, last year, for burgling Hora Hora Primary School on January 6, last year.
Judge Harvey said at the time of the original sentencing he was giving Stewart a "break" by giving him home detention as sending him to prison would probably make him a more cunning criminal.
He warned Stewart that if he breached the home detention there was only one possible sentence.
Stewart and an unnamed associate broke into a classroom at Hora Hora Primary between 2.30pm and 3pm on January 6, 2012 where they stole more than 20 laptops worth about $8600.
At his sentencing last year Judge Harvey said Stewart's offending had done a lot of damage, with his victims "little children" who lost work they had done.
Yesterday, Stewart's lawyer Dave Sayes said his client breached his home detention several times in minor ways before cutting off his electronic ankle bracelet on October 29 and absconding for several months before being caught.
Mr Sayes said he was instructed to ask for more home detention for Stewart, but acknowledged it would be difficult to persuade the court to do that given his breaches.
Judge Keith De Ridder said by his own admission Stewart had an abysmal record of complying with home detention and it would be totally inappropriate to give him home detention again.
Judge De Ridder said if he didn't jail Stewart it would send a ridiculous message to offenders that they could breach home detention multiple times and simply get more home detention.
"I'm sure that when you reflect on that you will see that it is simply not logical," he said.
The judge resentenced Stewart to nine months' jail for the burglary charge and to three months' jail for the home detention breach, to be served cumulatively.
For more articles from this region, go to Northern Advocate