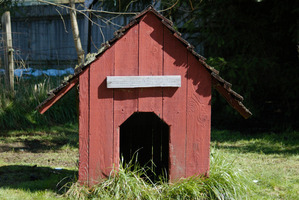 Four days after a pet dog disappeared, its skinned and mutilated body was dumped on a family's South Auckland lawn.
The abuse suffered by Portia, a 6-year-old fox terrier, has traumatised the family of four - including two young children.
Kelly Newby told the Herald whoever was responsible would have had to drive to the end of an isolated rural road in Karaka and sneak around the back of their property to dump the pet's body.
"On Monday afternoon she appeared under our clothesline, skinned with a broken shoulder and missing paw," Mrs Newby said.
"My babysitter, who was looking after my 3-year-old and my 18-month-old, found her. She phoned me and I told her to take the children inside and pull the curtains so they couldn't see."
A Counties Manukau police spokesman said an investigation had started.