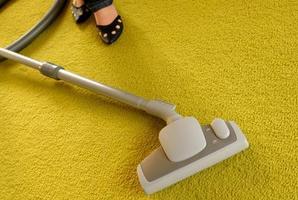 A New Zealand woman accused of beating her daughter to death with a vacuum cleaner pole has pleaded guilty to manslaughter in a Queensland court.
A murder charge against the 28-year-old woman, who cannot be named for legal reasons, was discharged after she admitted to manslaughter in the Cairns Magistrates Court earlier today, the Brisbane Times reported.
Her 8-year-old daughter was found dead in November 2011 at a unit in Westcourt, Cairns.
Police allege she was repeatedly beaten with metal vacuum pole and abused over a period of at least 12 months by her mother.
The woman pleaded guilty to manslaughter and two counts of assault.
No date has been set for sentencing.
She was also charged with one count of torture but has entered no plea and would go on trial in the Cairns Supreme Court for that offence, the paper reported.
The trial, expected to take between three and days, has been set down for August 26.
The 28-year-old's partner is accused of ignoring the abuse and faces one charge of manslaughter.
His trial is also set down on August 26.
- APNZ