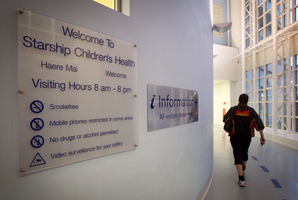 A little girl critically injured in a fatal accident north of Gisborne yesterday has been transferred to Starship Hospital in Auckland.
The three-year-old's grandmother died in the crash on State Highway 2 at the northern base of Traffords Hill, near the Waioeka Gorge.
Police have not yet released the name of the dead 60-year-old.
"We are still in the process of advising all next-of-kin," Senior Sergeant Maui Aben said this morning.
The four-wheel-drive vehicle they were travelling in skidded, left the road, and hit a dirt embankment before rolling on to its roof about 8.30am.
A police serious crash investigation is underway.
"We are investigating the cause of the accident and at this stage it looks as if ice on the highway might have been a factor," Mr Aben said.
The crash happened at the bottom of Traffords Hill on the Opotiki side, near the Opato Bridge.
The 42-year-old man who was driving the 4x4 was treated and discharged from Gisborne Hospital's emergency department yesterday, along with the girl's 29-year-old mother. They both suffered what were described as minor injuries.
A team from Starship Hospital flew the injured girl to Auckland yesterday afternoon.
A hospital spokeswoman said this morning she was in the Starship intensive care unit and her condition was critical.
SH2 remained closed yesterday morning as police conducted a scene examination.
Mr Aben said road conditions at the time of the accident were part of their investigation.
- The Gisborne Herald