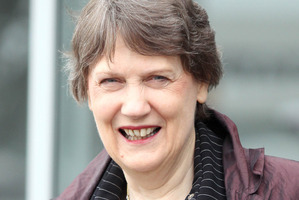 Former Prime Minister Helen Clark will discuss whether eradicating extreme poverty is possible in a public lecture in Auckland next month.
The former Labour leader, who was Prime Minister from 1999 until 2008, became the first woman to head the UN Development Programme in April 2009.
She will return from New York to Auckland next month to give the 2013 Robert Chapman Lecture at the University of Auckland.
The lecture, titled "Beyond the Millennium Development Goals: What could the next global development agenda look like?" will tackle global development issues including what can be achieved and whether eradicating extreme poverty is possible.
Miss Clark will speak at the university's Maidment Theatre on Alfred St on August 19 at 6pm.
- APNZ