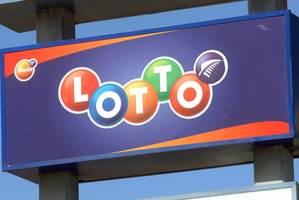 The Reefton Lotto winner with a ticket worth $2 million realised they had won only when their ticket was checked in-store this morning.
Before it was claimed, staff at This That and Lotto had their fingers crossed the first division ticket it sold was purchased by a local.
Jackie Thomsen, who runs the store with Ross Moore, said the ticket had been claimed.
The winner was "totally unaware'' until their ticket was checked at the counter.
Mrs Thomsen arrived at work just as the person got the good news. She said the winner was "pretty much in shock''.
Lotto winnings from tickets sold at the Reefton store throughout its history total in the "tens of millions''.
Previous wins include $10.6 million in 2011, $10.6 million in Big Wednesday, and $6.1 million in 2008 by local resident Harry Wilson.
Mr Wilson said at the time he told one person about his win and within about 10 minutes the whole town knew about it.
Lotto said today the Reefton store had, over the years, sold seven division one winners, a Big Wednesday first division winner and a Winning Wheel top prize.